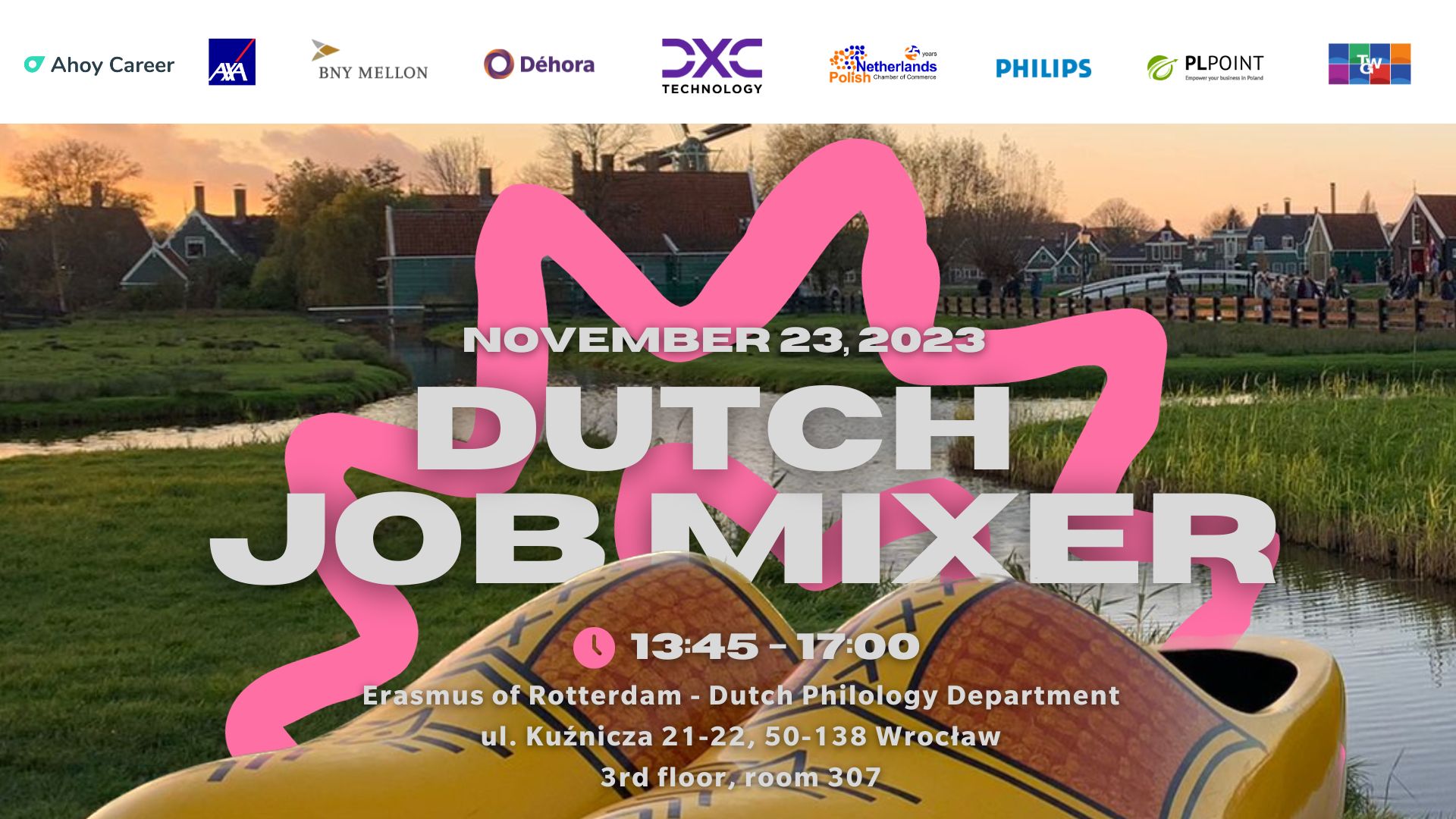 More about event
After the success of our previous Dutch Job Mixer events, we are excited to announce yet another upcoming edition!
Attention companies!
If you or your company are in search of Dutch-speaking or multilingual talent, this is your golden opportunity to get involved in the next Dutch Job Mixer.
Participating companies will have the opportunity to set up an informative booth and showcase their business through engaging multimedia presentations. If you're keen on joining us with your company, please don't hesitate to reach out to us at office@npcc.pl and express your interest.
Attention students!
You will have a chance to get to know the offer from our partners, as well as get familliar with the Netherlands-Polish Chamber of Commerce.
More information will be shared during the event.
Thursday, November 23, 2023
Agenda:
13.45-14.00 - Opening of the 3rd edition of the Dutch Job Mixer
14.00-16.30 - Companies' presentations
16.30-17.00 - Networking session
Dutch Philology Department
Erasmus of Rotterdam
3rd floor, room 307
ul. Kuźnicza 21-22, Wrocław
Dutch Job Mixer | November '23
Date

23 November 2023

Time

1:45 PM - 5:00 PM
Organisation
Netherlands Polish Chamber of Commerce